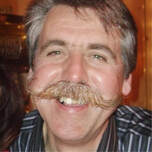 Martin Nobs, President, Founding Member
Having lived in Elgin for more than 35 years together with his wife Brigitte, Martin very much believes in Elgin and its great potential. Martin is convinced that Shared Harvest with its grocery store in downtown or close to downtown Elgin will be a very important factor in continuing to make Elgin a vibrant city to live in. Martin is looking forward to applying his management and visionary engineering skills to making the Shared Harvest store a soon to be successful reality.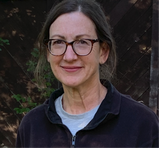 Gail Cohen, Treasurer, Founding Member
Gail and her family moved to Elgin from the Boston area in 1999 when she was hired as the Purchasing Director for the city of Elgin. Her two sons attended and graduated from U-46 schools. Gail served as the Human Resources Director for the City of Elgin until 2022, and currently serves on the boards of the Northeast Neighborhood Association of Elgin and the YWCA Elgin. Gail is excited about the prospect of a food coop in Elgin and hopes to use her administrative and managerial skills to help it happen.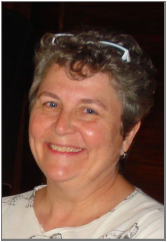 Jennifer Shroder, Secretary, Founding Member
Jennifer holds a BA in English writing from the University of Illinois at Chicago, and has worked as a newspaper copy and layout editor, and writer.  She is currently a freelance writer.  Jennifer has lived in Elgin for 21 years and has been an activist for children and in promoting healthy, local, nutritious and affordable food.  In addition to taking care of her family, she was elected to the Board of Education for U-46, she has been a Girl Scout leader, the president for two PTOs, and held the positions of secretary and treasurer for a third PTO.  Jennifer has been on her church council, and on the boards of a pre-school, and the Bethlehem Children's Development Center.  She helps her neighborhood association put on a much-lauded house tour every year, has been on the board of the Elgin Community Network, and worked for the Kane DuPage Soil and Water Conservation District.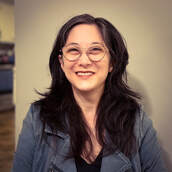 Jen Abbey, Board Member
​Jen moved to Elgin from Minneapolis, MN with her family in 2022. She highly values sustainable, local agriculture and is excited to help Shared Harvest come to fruition. A longtime owner/member of both the Wedge & Linden Hills and Seward Community Co-ops in Minneapolis, Jen is passionate about the intersectionality of health, education, sustainability, and ethics that a food co-op community can foster. She has experience as a volunteer manager, president and secretary of an elementary school PTO, after-school programming teacher, and has led numerous ad hoc committees organizing around environmental sustainability issues.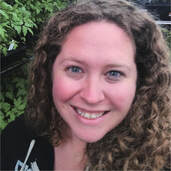 Allison Goodman, Board Member
Allison is an Elgin resident and the head farmer/owner of Allison's Wonderland Farm, a small, heirloom vegetable farm based in Harvard, IL. In addition to expertise in sustainable and organic farming, she also has experience in education, inspiring young people to learn about and pursue career pathways in agriculture. Her passion for local food and food systems runs deep and she is thrilled to help bring just that to the Elgin community.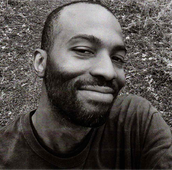 Jeremy Hayes, Board Member
Jeremy grew up in Elgin and is very active in the community. He brings expertise in videography and marketing. He is interested in helping us bring greater diversity to our membership, and increase shareholders through his connections and skills.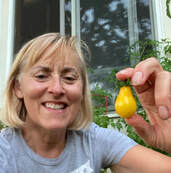 Rebecca LaGesse, Board Member, Founding Member
The daughter of a grocery store manager and granddaughter of a farmer, Rebecca has always been interested in food and where it comes from. After obtaining a B.A. in communications from University of Illinois and film and video training from Columbia College Chicago, she worked in retail and video production in Chicago before moving to Elgin 20 years ago. She has worked in the nonprofit sector since then, helping organizations raise money for education, the environment and health care. As a former yoga instructor and community supported agriculture (CSA) volunteer, she looks forward to combining her passion for sustainable food and good health with her knowledge of retail and fundraising to help Shared Harvest create a community co-op we can all enjoy.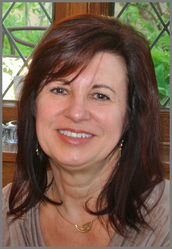 Brigitte Nobs, Board Member, Founding Member
Brigitte has lived in Elgin for 30 years. Her first 10 years in the Gifford Park Historic district of which she is a lifetime member. She has served on the GPA board as an officer. For 10 years Brigitte has hosted the homeowners brunch for the Elgin Historic House Tour, and has been a small business owner for 16 years. Brigitte and her family enjoy their neighborhood very much. The opportunity to improve Elgin by bringing a co-op into the downtown with locally grown food is appealing, and therefore she wants to be actively involved in the Shared Harvest effort to make this happen.
Interested in joining our board? Contact us to get involved today!